Meet the Staff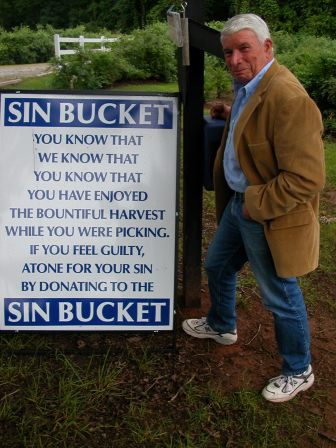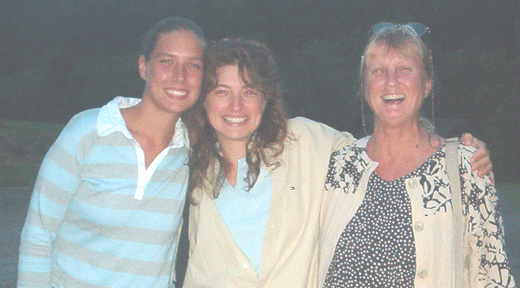 Robert "Walker" Miller is the master mind behind our operation. He has a PhD in Plant Pathology and Plant Physiology and is a retired Extension Specialist for Clemson University. He is available for limited consulting on plant health management, especially for Horticultural crops. He is the past president and current member of the Board of Director for the Friends of Lake Keowee, a member for the Board of Directors for Pickens County Taxpayers Association, President of the Board for The Happy Berry Inc. and does occasional contract work for Clemson University. That is when he isn't in the field managing the berry business and cooking up new schemes for growth and improvement. The Happy Berry is the achievement of Walker's life long dream to be an independent businessman in the production of agriculture, especially fruit crops. He feels that our nation's food security depends on fellow farm businesses like ours and that we provide an essential environmental service for the future of our planet.
Merion "Zoe" Miller Zoe being Greek for "life", believes that if you stop dreaming you stop living. In addition to her job as market specialist for The Happy Berry, she works at Keowee Key Country Club as a server, as a bartender, in the kitchen, and as a field manager. She sees potential to someday tie her restaurant experience into a possible new venture for the farm, but as a secondary goal to preserving The Happy Berry as a working farm. Her focus is to make sure that we can share the farm experience with present and future generations who would not otherwise be able to experience a working farm. Zoe has grown up on the farm. She loves working with our guests and being in the fields, feeling that being in the field is a great way to feel close to God. In what little free time she has, she practices her art and goes to school during the winter at tri-county. Like her father, she pursues learning as much as possible for self improvement and for the farm's benefit.
Betty Ann Miller is the oldest daughter, and goes by both names (Betty-Ann) in true southern-style. She is the "web girl"—managing the updates and changes to the website—and also member of the Happy Berry Board of Directors. While she didn't inherit her father's green thumb, she is an equally enthusiastic outdoor adventurer. She has his passion for computers and technology and her mother's head for the business side of things. She graduated Magna Cum Laude from the University of Delaware and is the former manager of the Nantahala Outdoor Center's Guest Relations Department. She loves the outdoors and lives in western North Carolina where she can bike, hike and paddle all the time.
Charlotte "Ann" [See] Miller is the gorgeous member of the Happy Berry Team that is the glue that holds it together. She is owner, member of the Board of Directors, Treasurer and voice of reason in the Happy Berry Bunch. She is also the fill-in-anywhere person and the support staff. In addition to working at the farm, she works full-time at Clemson University as an incubation and hatchery specialist for all poultry types. And in between all that, she keeps us fed, clothed, and even manages to bake blueberry pies for dessert! She is past president of the local and regional women's club. Ann was an "Army Brat" so has a slight accent that you can't quite figure out—that is the result of living in a bunch a places around the world. She and her husband Walker started the Happy Berry in 1979. We were still planting the fields while she was pregnant with her second daughter born in 1982.